Car Rentals in Litomysl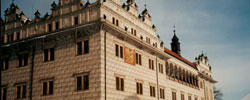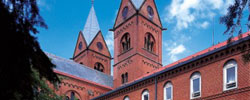 There are several car rental companies operating within the Czech Republic. If you are coming to Prague first, the easiest way to arrange a car rental is directly at the Prague airport. There are car rental desks right at the arrivals hall.
The largest car rental would be Hertz. Needless to say, it is also more expensive than others. This fact is by large compensated by the high quality service, flexibility and reliability. Hertz has got its offices in major Czech regional towns where you can leave a rented car. For more details, please see www.Hertz.cz.
Other very good Czech companies would be Alimex and Czechocar that have got locations across the Czech Republic where you can rent or leave a rented car. The car park ranges from economy to high class cars.
Unfortunately in Litomysl there is no car rental service, but in nearby towns of Usti nad Orlici, Svitavy and Policka there are car rentals. Although there is a very limited car park variability, you will always have a choice for a suitable car type. It is recommended to use a car rental for short trips in the surrounding area as there are many attractions worthy to see. View more Trips Around Litomysl or Tours in Litomysl Surroundings.
If interested in renting a car, please send us your enquiry at helpdesk@smetanaoperafestival.com.